Bluetooth dongle from China :-)
I've been using bluetooth headpones for few months and I like this 'wireless' feature. Only one issue bugs me – short range. Effectively it's sbout 2-3 meters in my home 🙁
So, I came up with idea to buy external bluetooth dongle, preferably with external antenna to fix this problem.
I found such dongle on eBay for less than $2 (including shipping!). Yeah, real bargain. Description stated: "Operation range: 0-100m.".
That was all what I needed:-)
After some time I received: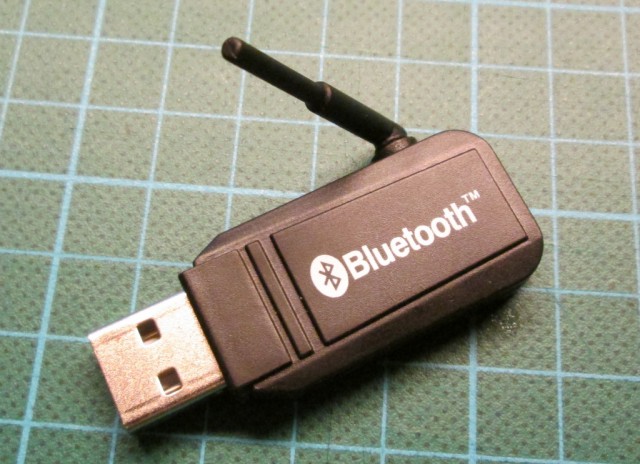 Looks good, moving antenna was a little weird, but I thought that I might broke it (cheap is cheap and easy breakable).
But I couldn't resist do disassemble it 🙂
And then surprise came outside: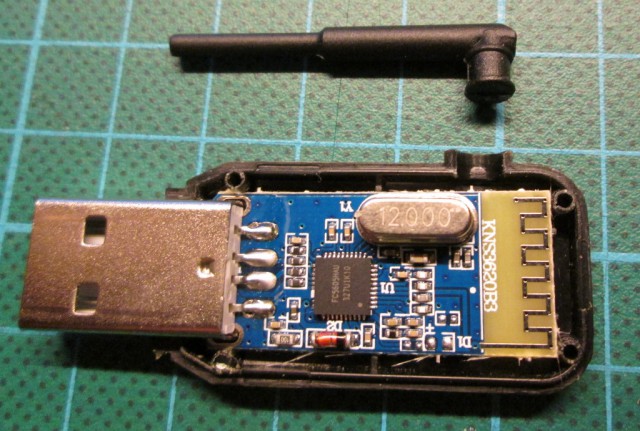 External 'antenna' was only piece of plastic. It was so ridiculous, so I even can't blame seller or manufacturer for a good joke. Ha ha ha 🙂
So, it reminded me that there is no such thing as free lunch.
Problem unresolved.