Parts
There are few parts required for LCD88:
Processor
LCD display
Keyboard
Power source
Sticks and switches (from old tramsmitter)
My first version of LCD88 have processor, lcd and power source on one custom pcb board, but I'll focus on ready modules.
Processor
Project uses Atmega88 (soon will be discontinued), Atmega168 or Atmega328 AVR processor.
Code supports frequency up to 16MHz (sorry, full 20MHz is not supported right now)
Supply voltage: 3-5V, it depnds on you.
Processor should have crystal oscillator
All pins should be availabe, if you use cpu in DIP packaging, keep in mind that you have only 6 analog inputs instead of 8
Basically, typical Arduino Pro Mini with Atmega328 at 16MHz is best choice for that.
LCD Display
Supported displays:
Siemens S65 L2F50
Siemens S65 LS020
HY-1.8 SPI (blue)
1.8TFT SPI (red)
Arduino GLCD

resolution: 160×128
chipset: ST7735
power supply: 5.0V
logic level: 5.0V
backlit: 5.0V
more here
Connecting processor and display
TODO 🙂
Keyboard
This is only part you should do yourself.
Parts needed:
6x tact switch
6x 1N4148 diode
3x resitor 2.2k (smd 0805 if you want to use my pcb design)
4 pins header
Schematic diagram: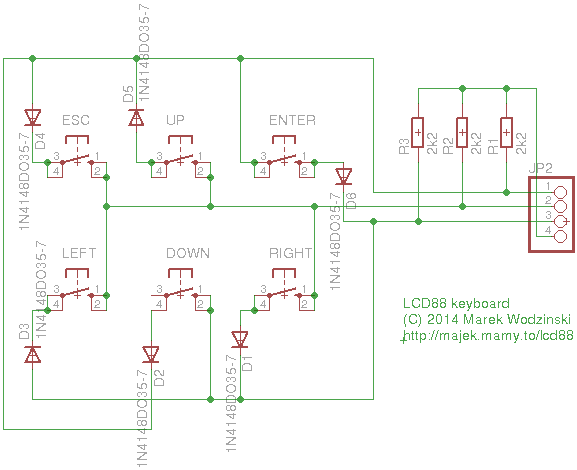 PCB: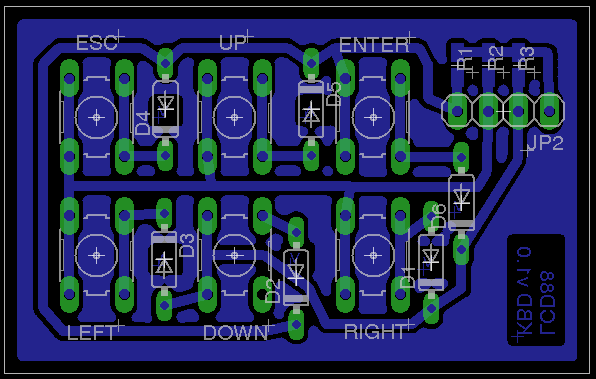 Eagle files could be found at https://github.com/majekw/lcd88/tree/master/pcb
That's how it looks like on home-made pcb: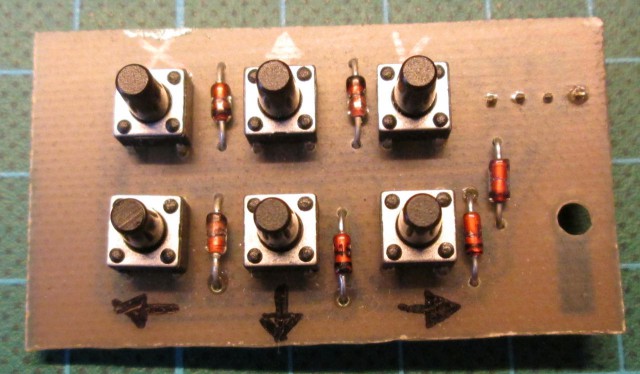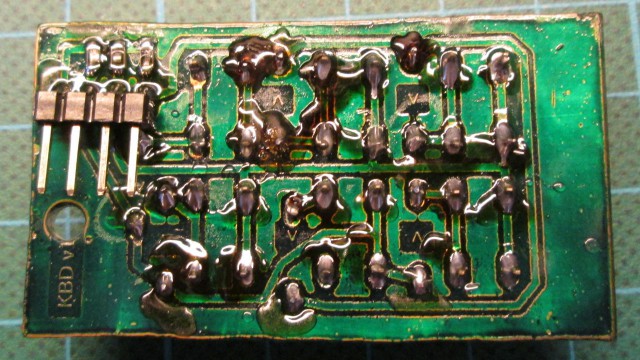 Power source
TODO 🙂